Moorings and Pontoons
The Isle of Gigha has been welcoming yachts for many years, both as a safe anchorage when sailing the West Coast, transiting the Mull of Kintyre, or cruising north from Ireland.
Ardminish Bay offers 6 mooring buoys rated to 25 tonnes (orange) and 17 mooring buoys rated to 15 tonnes (blue), both with a 22.5 metre swing circle radius. There is good holding in the anchoring area. There are also 8 pontoons with a MLWS for each of: 1.4m; 1.5m; 1.8m; 1.9m; 2.1m; 2.2m; 2.4m; 2.5m (readings taken at atmospheric pressure 1009).
Please pay all applicable fees to help us maintain and develop our facilities.
Pontoon Rates
VESSEL Size
Up to 10 metres Day Rate £10.00 Nightly Rate £20.00
10 to 15 metres Day Rate £15.00 Nightly Rate £30.00
Over 15 metres Day Rate £20.00 Nightly Rate £40.00

Mooring Rate
£15 per night
Rib seasonal pontoon rate £50.00 (daytime use only)
For Commercial ferries using the pontoon the charge is £2 per passenger. Please contact the office if you require an invoice.
Fees
Payment can be made by the following methods:
• Cash or cheque at the Catwalk honesty box - please make cheques payable to Gigha Trading Limited.
• Please pay with legal tender only - we cannot accept old notes or old coins or foreign currency.
• PayPal account trading@gigha.org.uk - please use your yacht name as the reference.
• Bank Transfer: Account No: 00304964 Sort Code: 80-05-93 - please use your yacht name as the reference.
• Card reader available when the moorings operative is on site - look for the Isle of Gigha Heritage Trust embossed logo on their ID! Or visit the Isle of Gigha Heritage Trust office (next to the Hotel) during office hours.
• Please note that the Gigha Hotel and Boathouse Restaurant do not accept fees so please use the payment options above.
Fuel and bottled gas are available close by at Ardminish Stores.
A designated general waste bin is also provided nearby for moorings and pontoon customers.
A recycling bin will be available at the Campsite - opening soon!
Glass recycling is available at the rear of the Gigha Hotel.
There is free Wi-Fi available in the mooring and pontoon area - please connect to BTBHub6-36MW - no password is required.
There is a shower available at the Gigha Hotel. (The shower is free to use but if you require a towel, the charge is £3.00.) Showers will also be available at the Campsite on the ferry road – opening soon!
If you have an enquiry, please telephone 01583 427300 (calls are diverted out of office hours so please leave a message if your call is unanswered or urgent) or email trading@gigha.org.uk
Please note that moorings and spaces along the pontoon cannot be reserved. Please be mindful of other users and berth considerately, especially when using the pontoon, thank you!
The RNLI have kindly provided us with 6 lockers for customers of our moorings and pontoons to store lifejackets whilst they explore the island. The lockers are located on the side of the Gigha Trading Limited shed next to the Boathouse car park. The lockers require a £1 coin to lock and release the key.
If you wish to donate to the RNLI, please visit https://rnli.org/support-us/give-money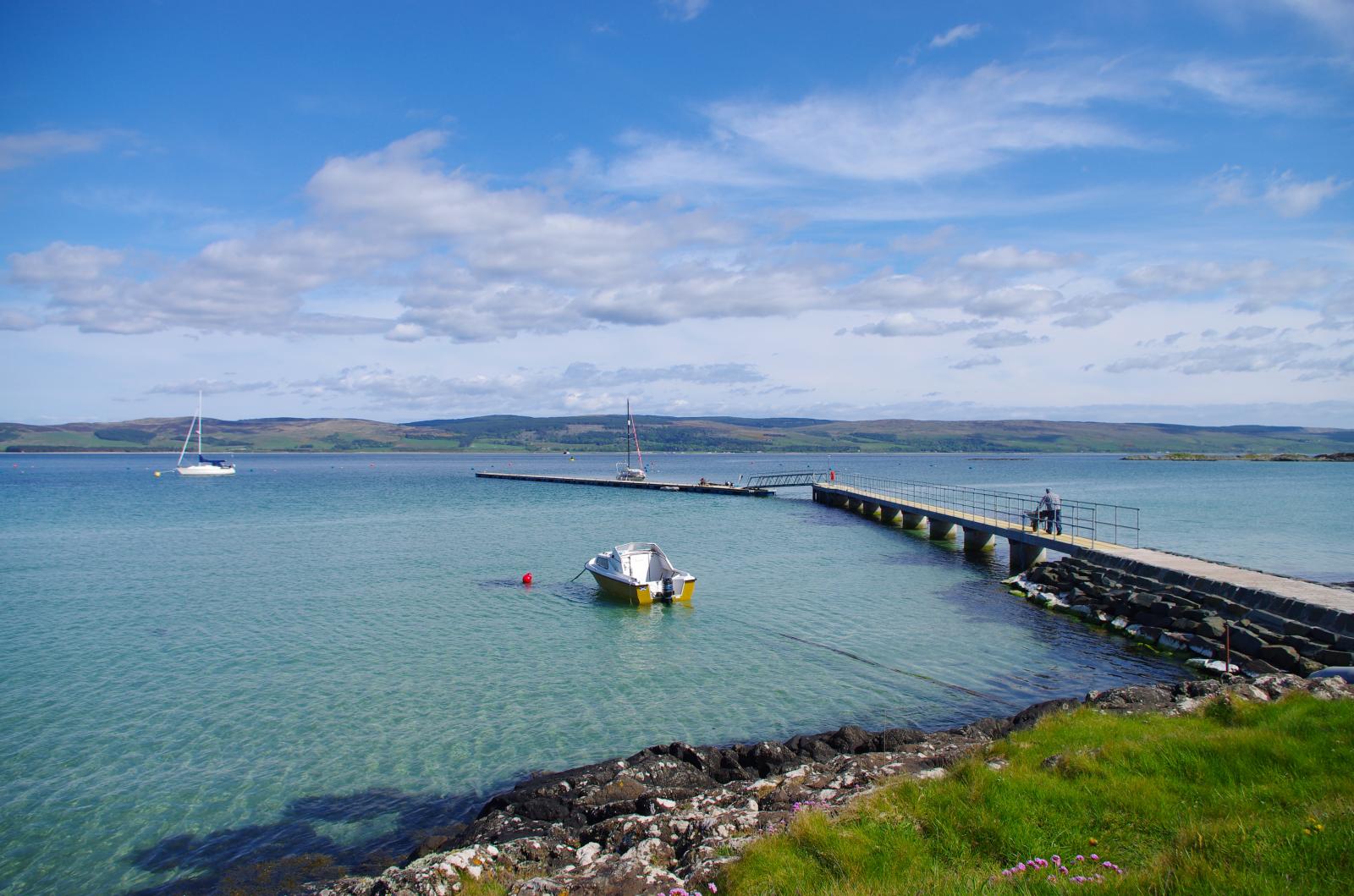 © Raymond Hosie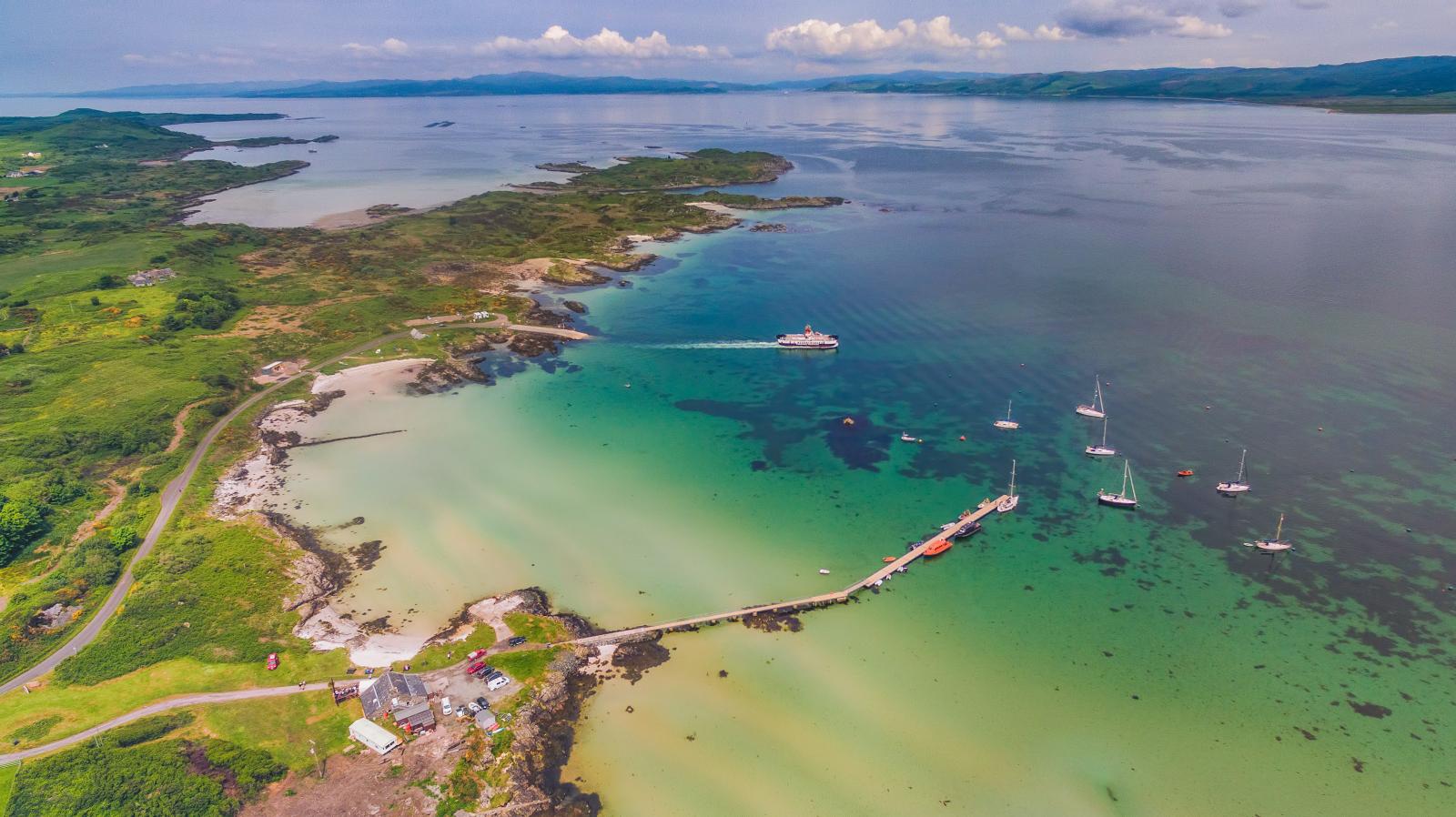 © Raymond Hosie